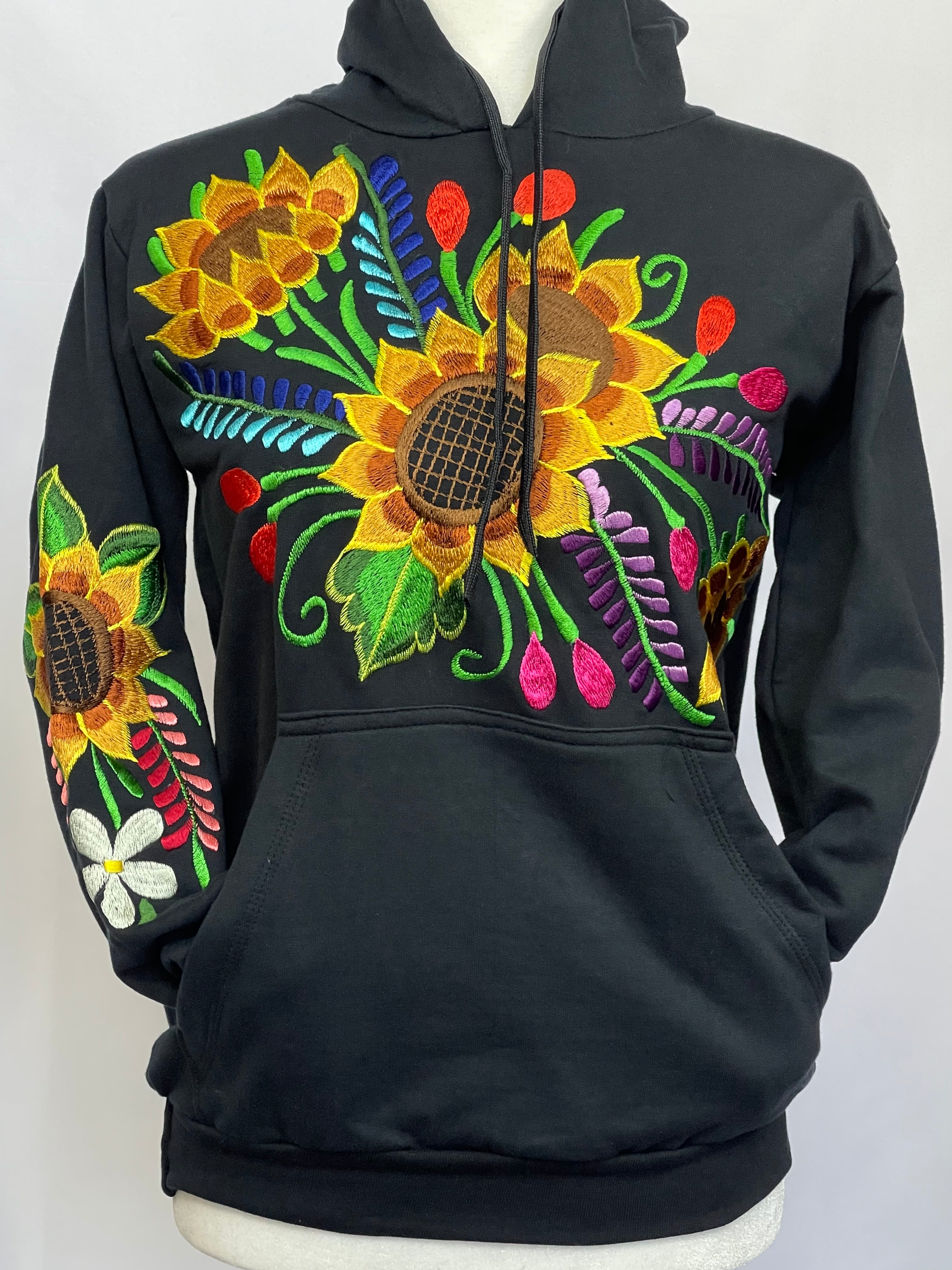 FLORECITAS HOODIE FOR KIDS
ARTISAN MADE IN CHIAPAS MEXICO 🇲🇽 
This modern hoodie is super comfy and warm. The material is cotton. One of a kind colors of embroidery. True to size but if you like an oversize look size up. Model is wearing a medium for reference. 

Measurements:
2-3 years: 13" sleeve, 15.5" length, 25" chest 
3-4 years: 15" sleeve, 17" length, 29" chest
5-6 years: 14" sleeve, 19" length, 30.5" chest 
6-7 years: 16" sleeve, 20.5" length, 33" chest 
Care Recommendation: Wash by hand is preferred, and it's best to air dry. 

FINAL SALE