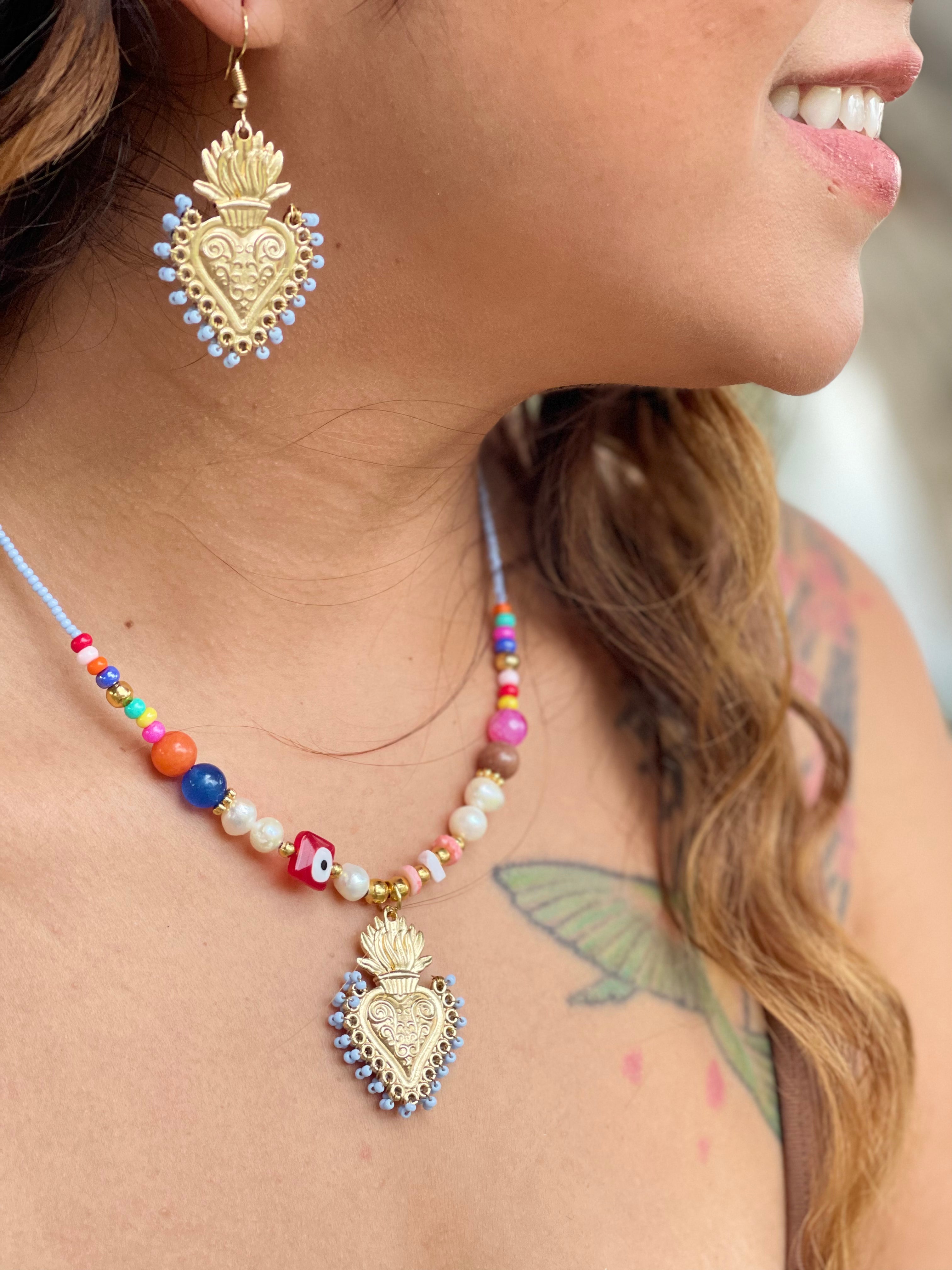 CORAZONCITO SAGRADO - NECKLACE
Bring a touch of Mexico to your wardrobe with the Corazoncito Sagrado Necklace. Handmade with care by skilled artisans, this elegant necklace features delicate beads strung together to create a stunning beaded design.
Handmade in Mexico: Each necklace is crafted by skilled artisans, ensuring attention to detail and quality.
Beaded Design: The necklace features delicate beads strung together in an intricate and eye-catching pattern. It is made with various colorful beads, so each piece is unique.
Elegant Style: Add a touch of sophistication to any outfit with this stunning piece of jewelry.
This beautiful necklace is perfect for both casual and formal occasions. It's easy to wear, comfortable, and versatile enough for any outfit. Whether you're dressing up for a special event or adding some flair to your everyday look, the Corazoncito Sagrado Necklace has got you covered.
Care: To keep your beaded heart necklace looking it's best, wipe gently with a soft cloth after each wear. Avoid getting the necklace wet.