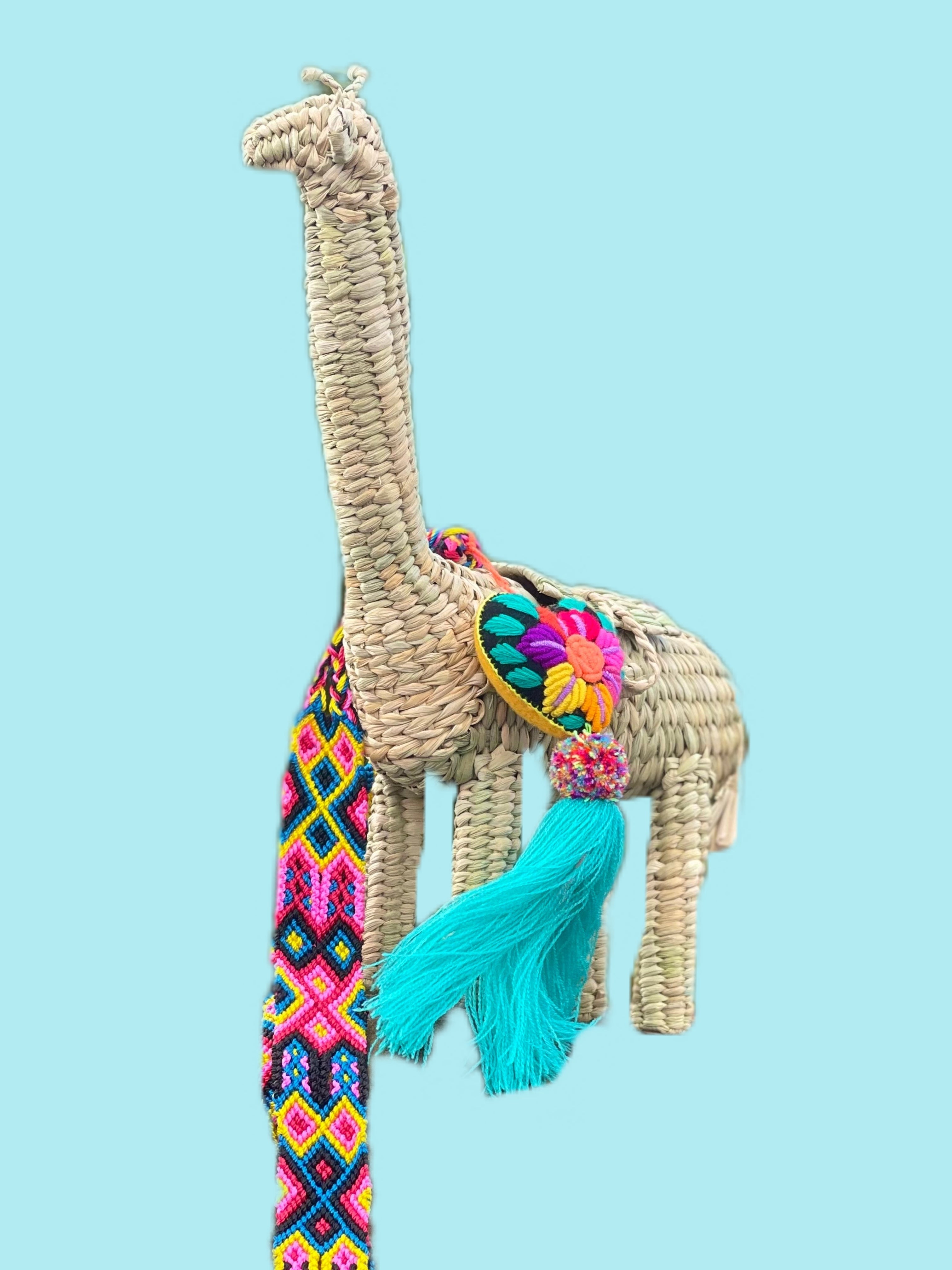 BOLSA DE PALMA STRAPS & TASSEL - JIRAFA
These bags are handwoven in Mexico 🇲🇽 from sustainable palm leaves decorated with unique applications. They are perfect for any occasion, and the straps and tassels are unique to each one.

Please note that these bags are handmade, so shapes and sizes may vary. 
Tassel not included.