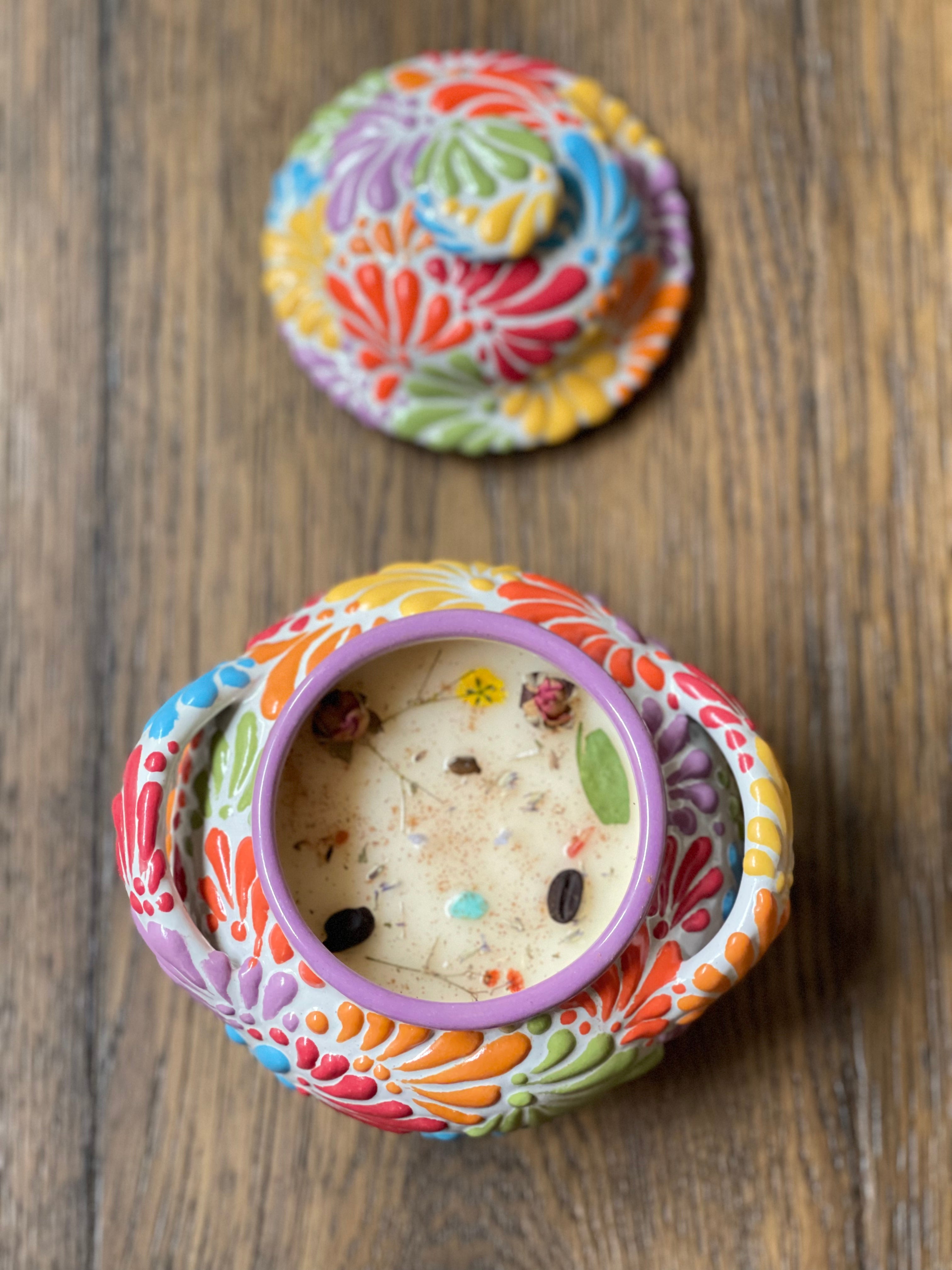 AZUCARERA DE COLORES - JAMAICA
The Jamaica candle has a tropical sweet scent with fresh flowers and citrus notes. It is also known as a hibiscus tea which is known to have beneficial health benefits. 

With the Azucarera, we hope to bring a touch of Mexico into your kitchen/home. The Azucarera can be multipurpose and reused as home décor or storage. 
Burn Time: ~30+ Hours 
Wax Type: Soy Blend Wax
Dimensions: 5.5" H, 6" W (including handle)
Capacity: 16 oz.