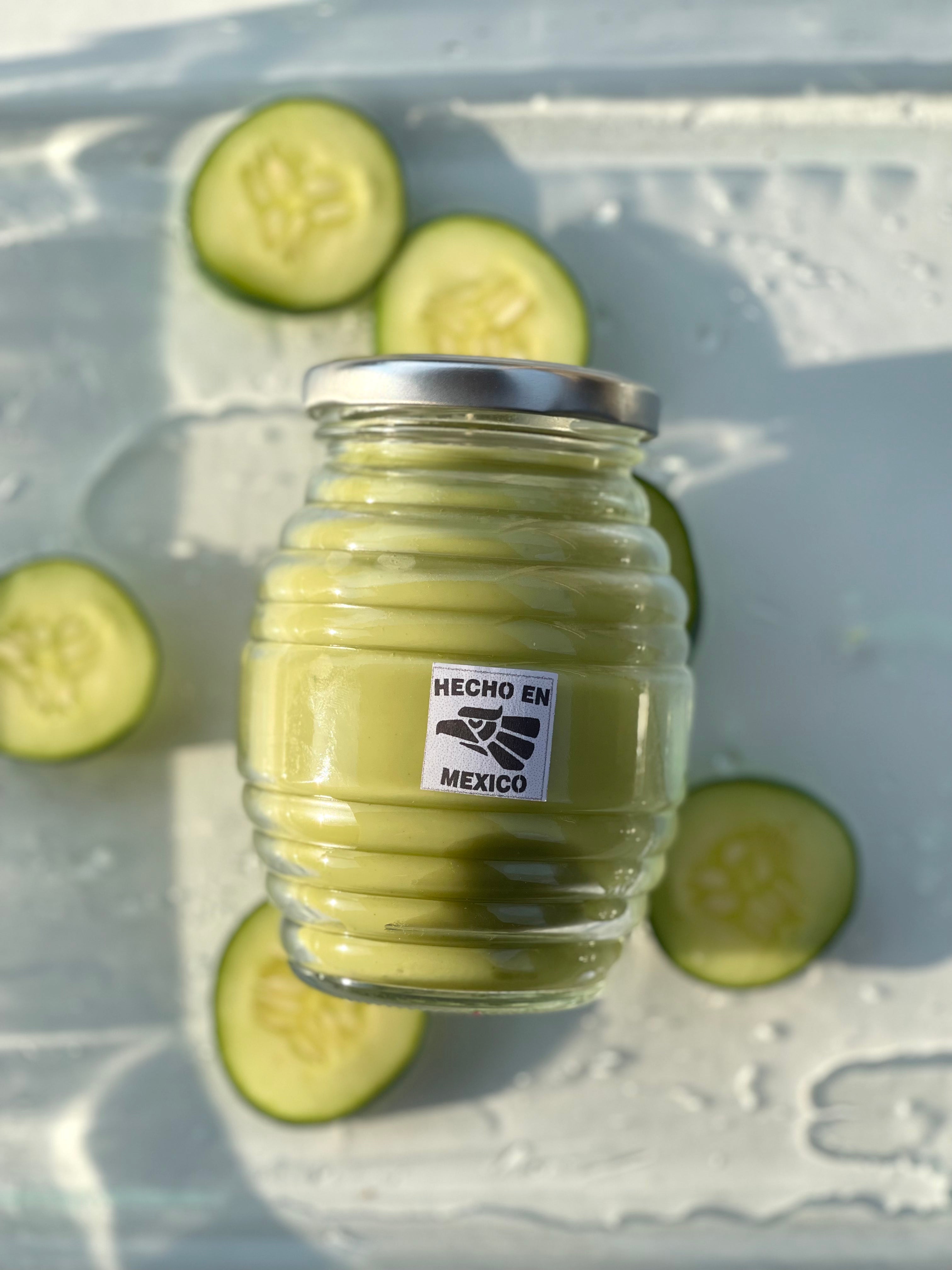 Our Agua de Pepino candle has a refreshing scent of cool cucumber with notes of honeydew. 
The Glass Vitroleros can be multipurpose and reusable with the intent to bring uniqueness and a touch of Mexico to your kitchen.
Burn Time: ~10+ Hours 
Wax Type: Soy Blend Wax
Dimensions: 4.5" H, 2 1/4" W 
Capacity: 11.8 oz.