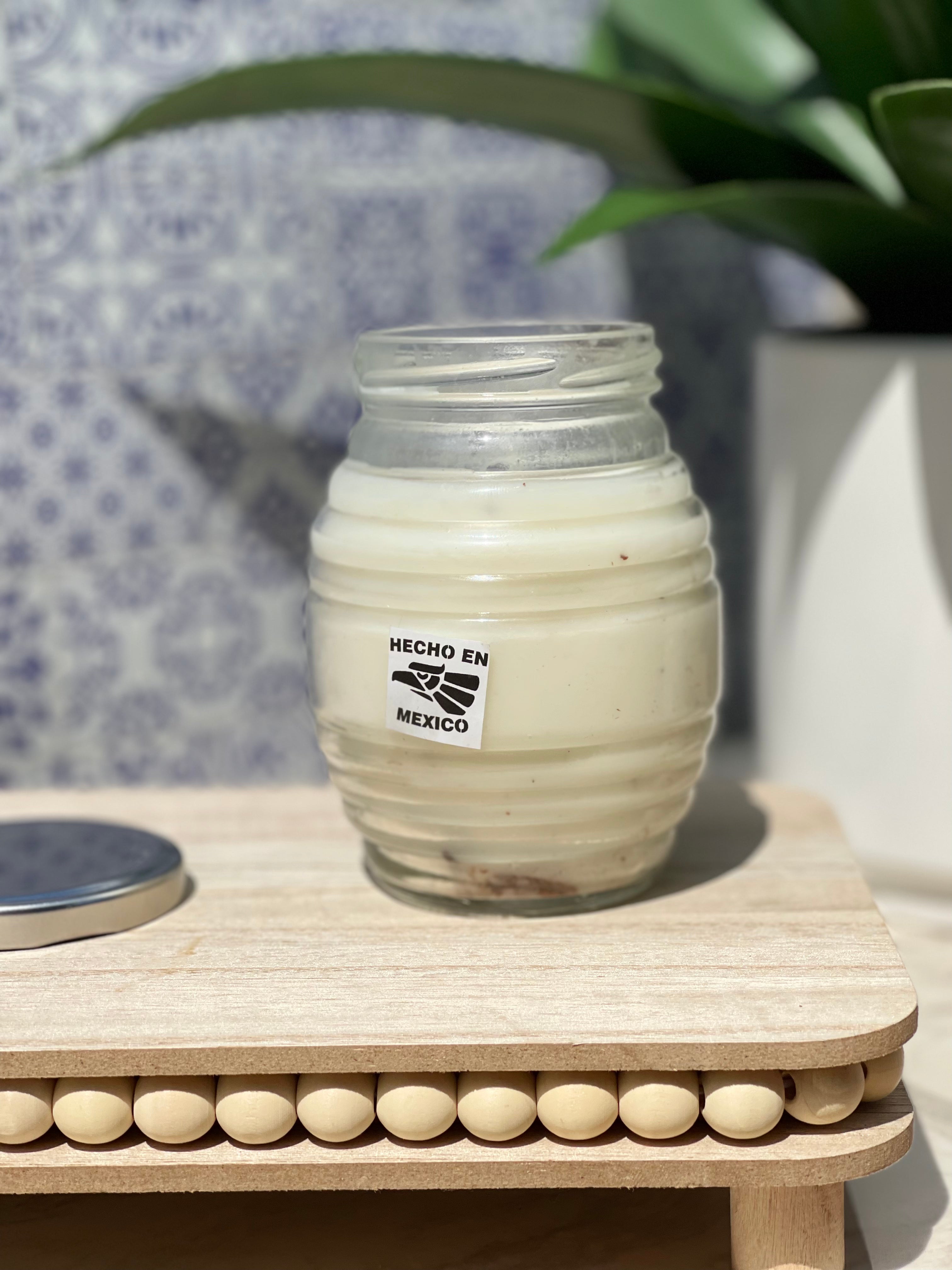 Our Agua de Horchata candle has a strong scent of cinnamon with notes of sweet, creamy vanilla. Horchata is an authentic Mexican drink that has been a staple drink for anyone who has had Aguas Frescas at one point. It is made out of rice, milk, vanilla, and cinnamon. 
The Glass Vitroleros can be multipurpose and reusable with the intent to bring uniqueness and a touch of Mexico to your kitchen.
Burn Time: ~15+ Hours 
Wax Type: Soy Blend Wax
Dimensions: 4.5" H, 2 1/4" W 
Capacity: 11.8 oz.