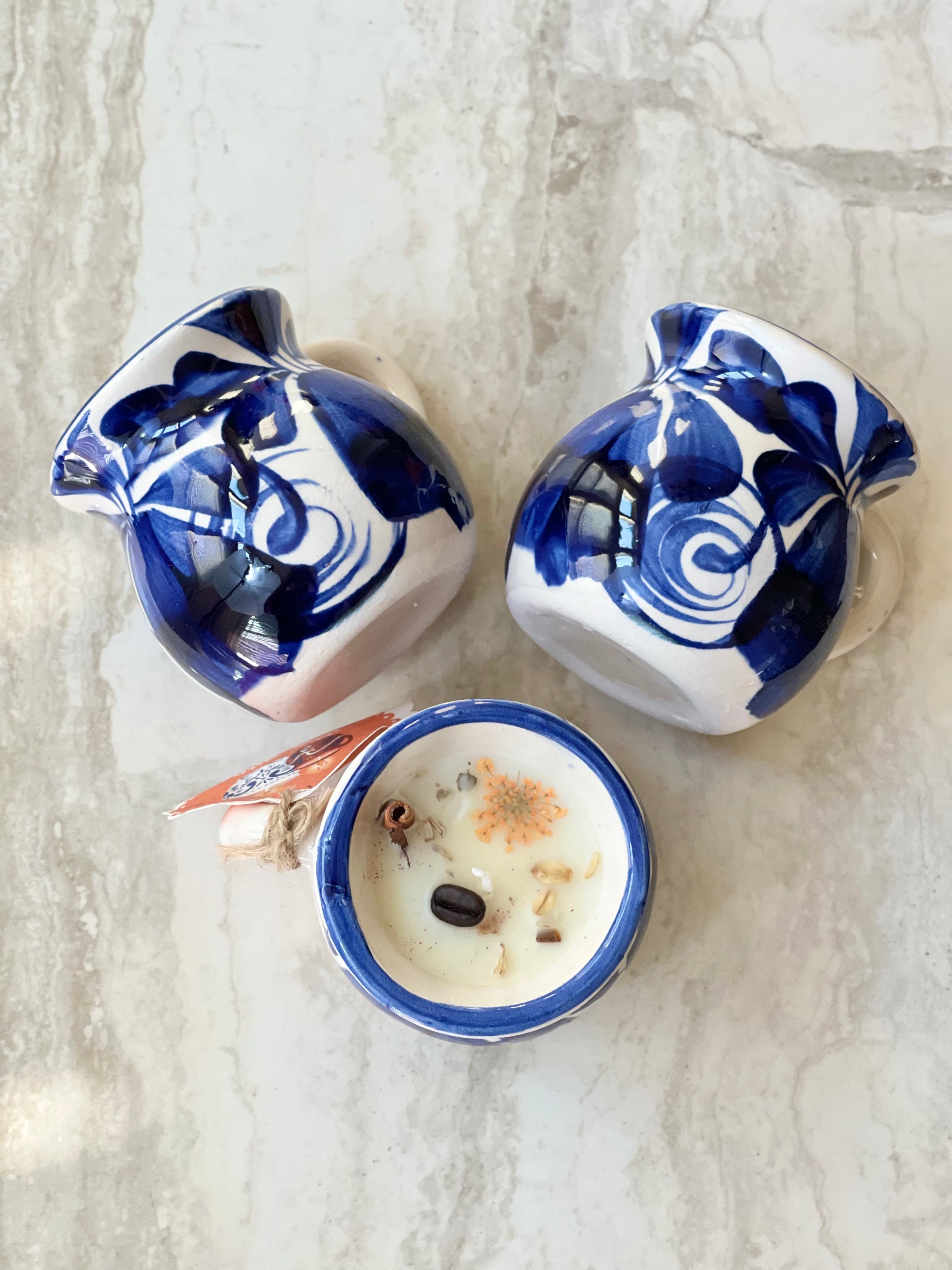 The Pan Dulce scent is an aroma of warm sweet bread, vanilla extract, and granulated sugar.
 This tazita cup can be multipurpose and reusable with the intent to bring color to your kitchen.
Burn Time: ~10+ Hours 
Wax Type: Soy Blend Wax
Dimensions: 3" H, 3 1/2" W 
Capacity: 5.0 oz.