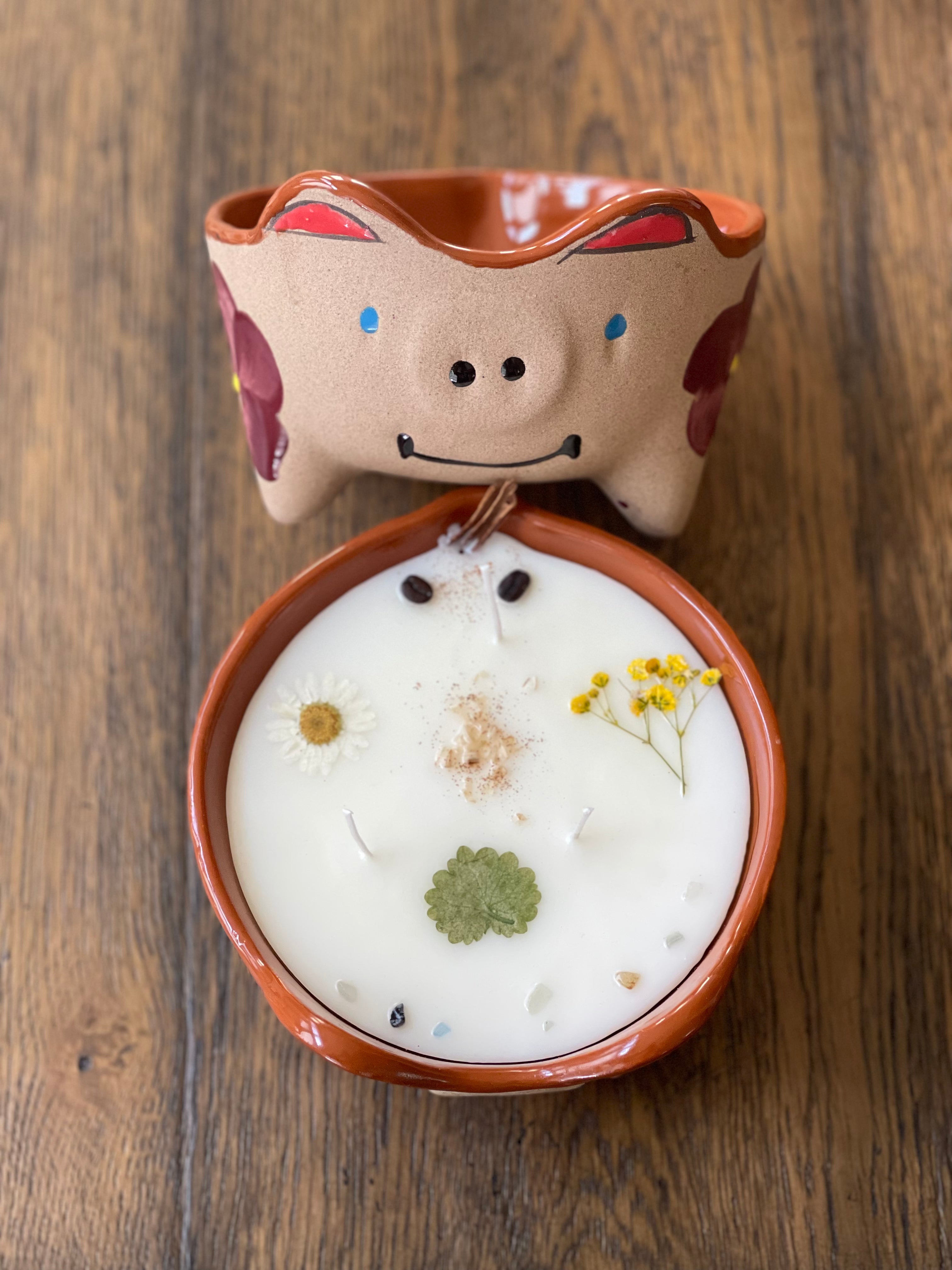 SEÑOR PIGGY SALSERO - CAFE DE OLLA
Cafe De Olla is a traditional Mexican coffee beverage made with ground coffee, cinnamon sticks, and piloncillo. Our Café de Olla scent is an aroma of ground coffee with notes of cinnamon, vanilla, sweet citron peel, and sugar cane.
Senor Piggy is handmade by Artisans in Michoacán Mexico. With the Piggy, we hope to bring a touch of Mexico into your kitchen/home. The Piggy can be multipurpose and reused as home decor or storage. 
 Burn time: ~30+ Hours
Wax Type: Soy Blend Wax
Dimensions: 3 1/4" H, 6" W
Capacity: 16 oz.