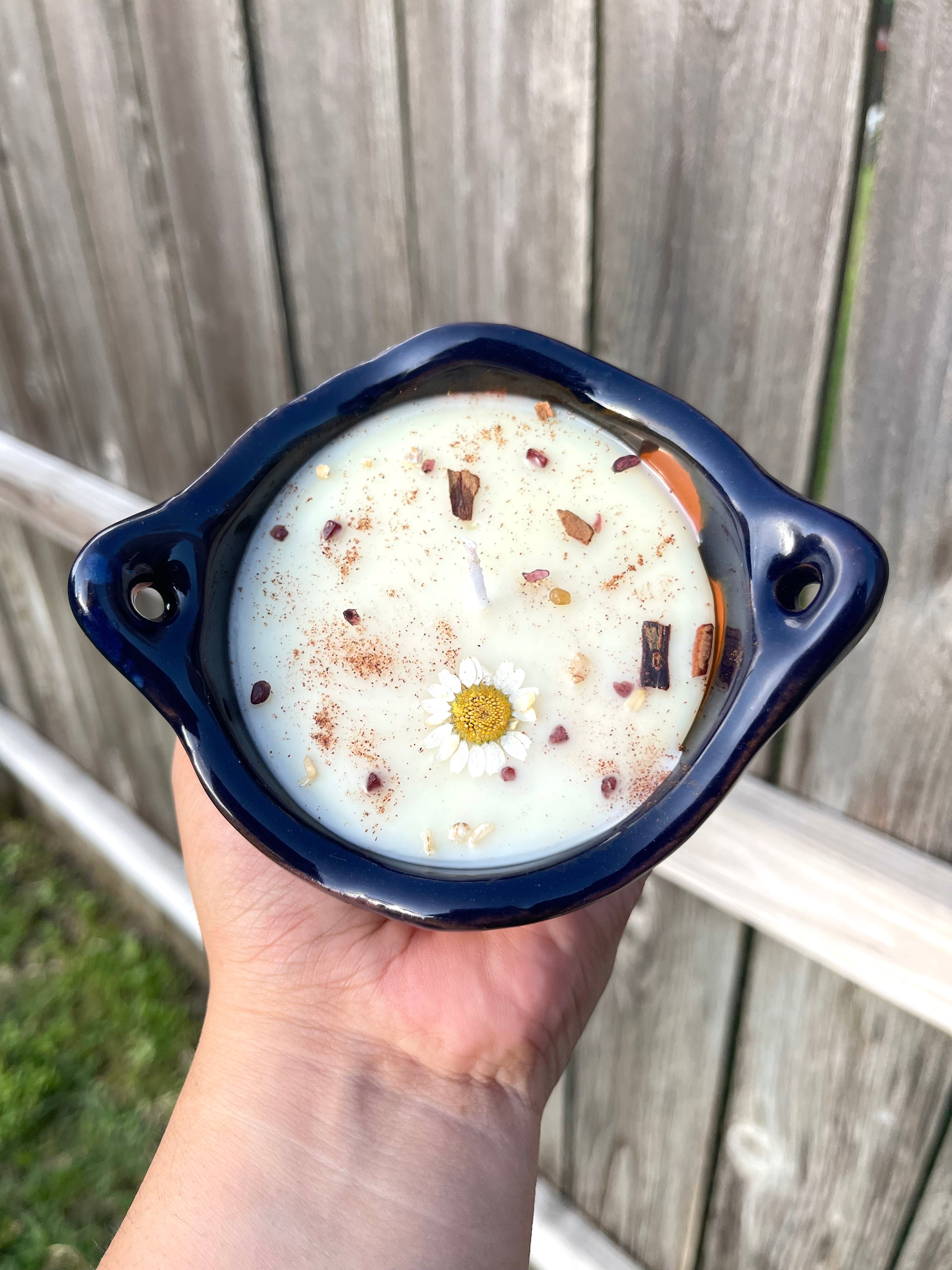 The Churro scent is a sweet aroma with notes of cinnamon and sugared vanilla.

With the Cazuelita, we hope to bring a touch of Mexico into your kitchen/home. The Cazuelita can be multipurpose and reused as home decor or storage. 

NOTE: Each Cazuelita is unique, so color and design may vary.

Burn time: ~15 + Hours
Wax Type: Soy Blend Wax
Dimensions: 2 1/4" H, 3 1/2" W 
Capacity: 6.2 oz.