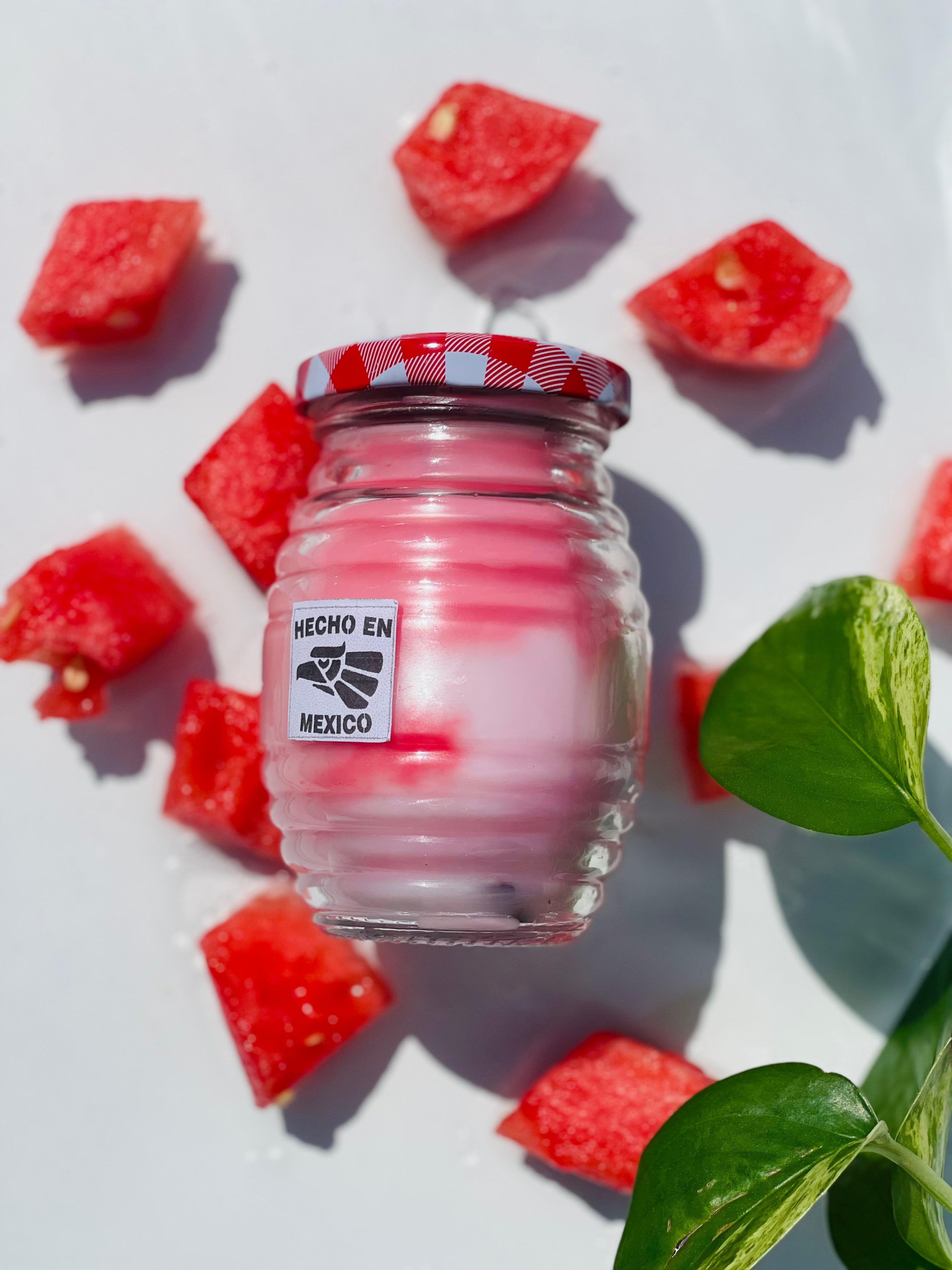 MINI VITROLEROS - AGUA DE SANDIA
Our Agua de Sandia candle has a summer scent of juicy fresh watermelon, which refreshes you on a hot day. 
The Glass Vitroleros can be multipurpose and reusable with the intent to bring uniqueness and a touch of Mexico to your kitchen.
Burn Time: ~10+ Hours 
Wax Type: Soy Blend Wax
Dimensions: 3 3/4" H, 1 5/8" W 
Capacity: 5.5 oz.